Tuesday Newsday: Italian Winterfest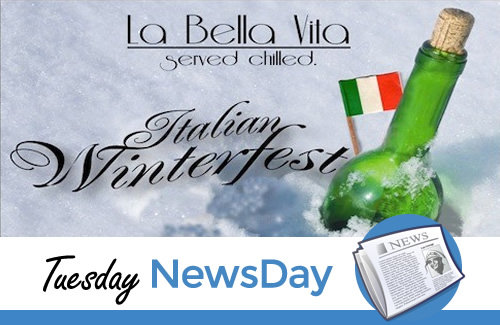 Tickets are now on sale for the 8th annual Italian Winterfest, which will be held Sunday, Jan. 14, 2018 at The Racquet Club of Memphis. Enjoy fine cuisine from fabulous Italian and legendary local restaurants and traditional Italian tableside music by founder Tony Barrasso.
Join us as we announce the 5th annual Honored Guest of Winterfest, Dr. James Downing, president and CEO of St. Jude Children's Research Hospital and the 3rd annual service award recipients, James and Linda Gattas, of James Gattas Jewelers.
Don't miss the opportunity to bid on the Oak Hall Purse of Cash and the chance to have Rev. Ben Bradshaw, renowned professional chef, to prepare dinner for eight in your home, with food provided. The live auction will be emceed by celebrity Joe Birch.
Experience fine Italian wines and beers and dance the night away to D.J. Michael Spano playing music from all the Italian Greats!
Tickets will go fast this year as sponsors GUESS FM 99.3 and The Rebel 95.3 are airing commercials to promote the event to the public.  Individual tickets are $50 and tables of 10 are $500.
Please note registration is closed, but please call Lisa Bell at 901-405-3791 about purchasing tickets.