Save the Date: 17th Annual Silent Auction & Concert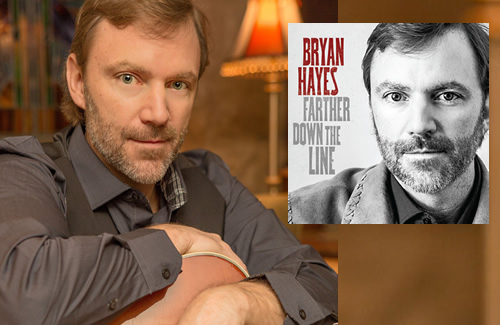 Ave Maria Foundation
17th Annual Silent Auction & Concert
starring
BRYAN HAYES
Saturday, April 7, 2018
Heffernan Hall • Christian Brothers High School
5900 Walnut Grove Road, Memphis
Silent Auction/Buffet, 5:30 p.m. • Live Auction emceed by WMC-TV
Chief Meteorologist Ron Childers, 7:00 p.m.
Concert, 7:30 p.m. • Check Out, 9:00 p.m.
Bryan Hayes is an award winning, national touring songwriter who grew up in Brownsville, Tennessee. The Americana artist who now lives in the Memphis area, keeps a busy touring schedule, performing over 200 shows annually throughout the Southeast and country. A skillful writer and storyteller, Hayes' songs have been described as poetic, as pop/folk, and country, as he crafts songs and stories that deal with the South and everyday life. His songs come from the heart and resonate with his audiences.
His latest album, Farther Down the Line, was produced by Grammy Award-winning engineer/producer, Andy Hunt who describes Hayes' songwriting style and music: "Not only does Bryan craft a great song with melody and music, but more importantly he crafts a great story with his lyrics and he sings them the only way he knows how – from his heart." Hayes started writing the title track in 2007, but the album was put on hold when he was deployed to Iraq from 2009-2010. While overseas, Hayes wrote half of the songs on this album, but said his experience in combat made him see life a little differently. He was no longer afraid to talk about God and politics and other topics usually considered taboo in conversation. Farther Down the Line features 12 new songs,
one of which was co-written with Hunt.
In addition to Farther Down the Line, Bryan's CDs include: Still Just a Man; Tangle Me Up in You; Long Hard Road, and Just a Man. When he's not writing and performing, Hayes operates Farmhouse Recording Studio in Moscow, Tenn. and serves as an independent producer and engineer. He is a board member of the Roots & American Music Society in Memphis and is Vice-President and COO of Roots & American Music Society Records (RAMS Records). Hayes is also an instructor of Music Production at the Visible Music College in Memphis.
https://www.bryanhayesmusic.com
Tickets are $50/person by calling Lisa Bell at (901) 405-3791.